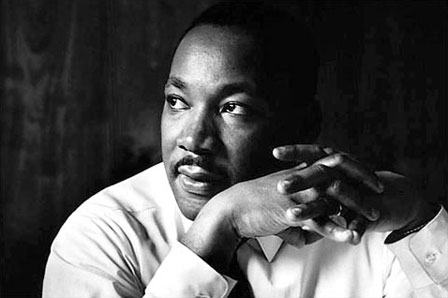 Life's most persistent and urgent question is, "What are you doing for others?"
Martin Luther King Jr.

You must have a genuine interest in helping others for the concepts of Referral Upgrade to work. This is the key and the most important point for your success with this process. Your very best referrals are the ones you give to others, though this is easily overlooked due to our tendency to focus on ourselves. I am just as susceptible to this as anyone. The challenge is to bring your best self to the game, to be a champion for others. Connect your clients and referrers with like-minded people who are looking for them. Become a great resource, help them achieve their dreams. You will transform your relationship with everyone you meet, and their experience of you will rise to a new level.
Let me give you an example. A while back, I went to pitch a new idea to an advisor whom I have known for some time. About to begin my sales presentation, I suddenly thought, what am I doing, and switched to interview mode. This advisor had never referred me, though I had pitched ideas to him numerous times. What were the chances that he would refer me this time if I simply pitched again? My interview, focusing solely on him and who he wanted to meet, took about an hour. In the end I made a simple suggestion about how he could solve a logistical issue through one of my partners. That was it. Six months later, he introduced us to a billionaire client.
Giving makes you feel good, and your gift often benefits many others beyond the initial receiver of the gift. We can derive a great sense of purpose and meaning through giving, and it makes us better people in the process. Writing Referral Upgrade has made me keenly aware of the immeasurable rewards of giving. You will find opportunities that were there all along, but you will become aware of them only as a result of giving. Your chances of enjoying these benefits increase by focusing on others and their vision.
You don't need to wait to interview your clients and referrers to introduce and connect them to their Big Three. You will find opportunities during the course of every day. What you practice becomes habitual and permanent, and you will continue to improve on it. It charges my batteries to introduce others to those who can help them achieve their dreams, and doing so has shortened the path to achieving mine, often in ways that I never anticipated.
Are you willing to give to others by interviewing them to really understand who can help them live their best life going forward? If  you are, you will be amazed at the opportunities that come your way. And opportunity is everything.